Three of my albums from the Nineties are being remastered and rereleased by Universal Music Group.
They feature an amazing group of musicians and engineers.
John Patitucci, Paul Motian, Don Alias, Marc Johnson,
Kenny Wollesen, Tony Scherr, Richie Beirach, Peter Erskine
and Bob Berg.
Recorded by the great Joe Ferla.
The remastering was done by Patrik Zosso.
WOLFGANG MUTHSPIEL, THE PROMISE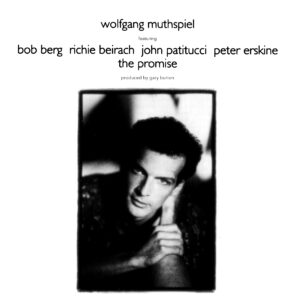 WOLFGANG MUTHSPIEL, LOADED LIKE NEW
WOLFGANG MUTHSPIEL, PERSPECTIVE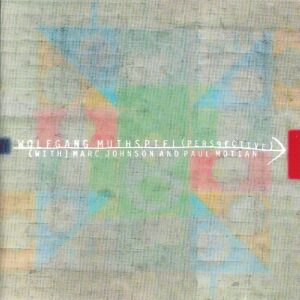 In the 1990s, after moving to New York from Boston (where I had studied), I recorded three albums for labels that were part of the PolyGram family at a time when big labels were quite proud of their jazz divisions.
I was at the end of a two-year engagement with the Gary Burton Quintett when Gary produced the album The Promise. He basically asked me who I would like to play with and I just couldn´t believe how lucky I was to land in that position. I ended up choosing Bob Berg, Richie Beirach, Peter Erskine and John Patitucci as my band, and we recorded the album at New York City´s great studio, the Power Station.
This was my first big international album, and I learned a lot in the following years, becoming somewhat integrated in the New York jazz scene, working hard to play my music in clubs, and meeting many amazing musicians. Two of them became part of my working trio for a while: the bassist Tony Sherr and the drummer Kenny Wollesen.
Four years after The Promise, I recorded Loaded, Like New with those players, adding the percussionist Don Alias, whom I had been a huge fan of ever since I first heard him play with Joni Mitchell. (I got to play many concerts with Don and his support meant the world to me.) Loaded, Like New was recorded with the great Joe Ferla, a sound engineer favored by many jazz musicians due to his angelic energy and his unprocessed, pure sound ideal.
One year later, in 1996, after 13 concert dates in Europe, I recorded the trio album Perspective with two of my musical heroes: Marc Johnson on bass and Paul Motian on drums. I had already been playing with both of them in their own bands ( Paul Motian´s Electric Bebop Band and Marc Johnson´s Right Brain Patrol), and getting the opportunity to play my music with them on tour and in the studio was simply amazing. To witness Paul´s way of dealing with time was a gift. (Marc and I had this experimental duo going on the side at the time, in which we would play off pieces by Messiaen and Lutoslawski using all the gadgets we owned.) On Perspective I also played the violin – my first instrument – on the opening track, Paul´s song, Gang Of Five.
These three recordings are now being remastered and rereleased. Looking back on those years, I feel grateful for the experiences I had: living in Manhattan above a famous jazz club and being in a community of great musicians who would constantly check each other´s gigs out and inspire each other. For me, this truly was a dream come true.